Chock Full O' Nuts
Today's coffee is too complicated.
Chock Full O' Nuts is perfect the way it is.
---
New Yorkers in their 30's and 40's are busy. On top of working, they have families to raise, and social lives to maintain. They have no time to be waiting in line for coffee.
These people know what they want and how they like their coffee—straight from the coffee maker. Showing the excessiveness of coffee today, they will be validated knowing that they don't participate in the coffee fuss today.
Partner:
Harry Bahrenburg
PRINT
Nothing beats a morning cup o' joe in one hand, the New York Times in the other.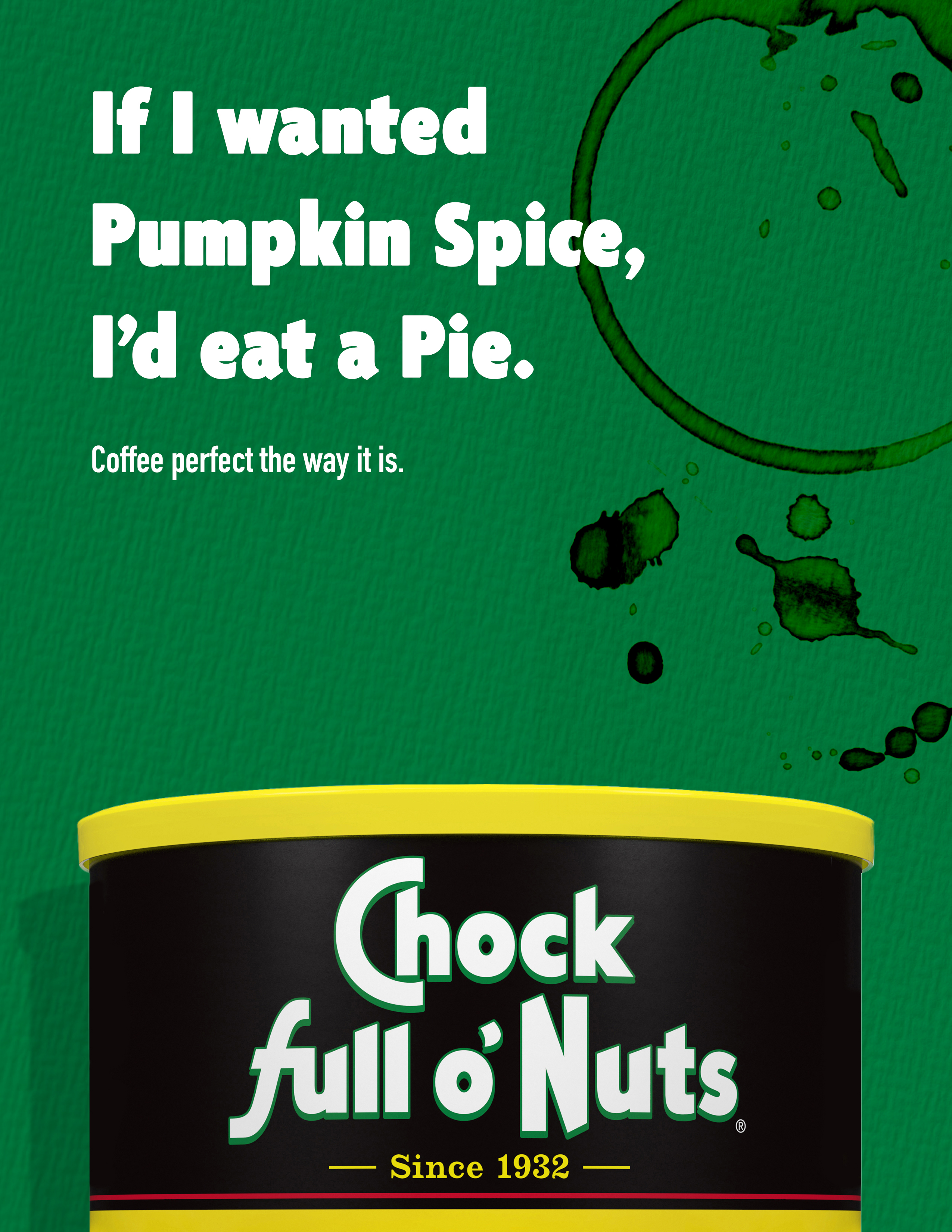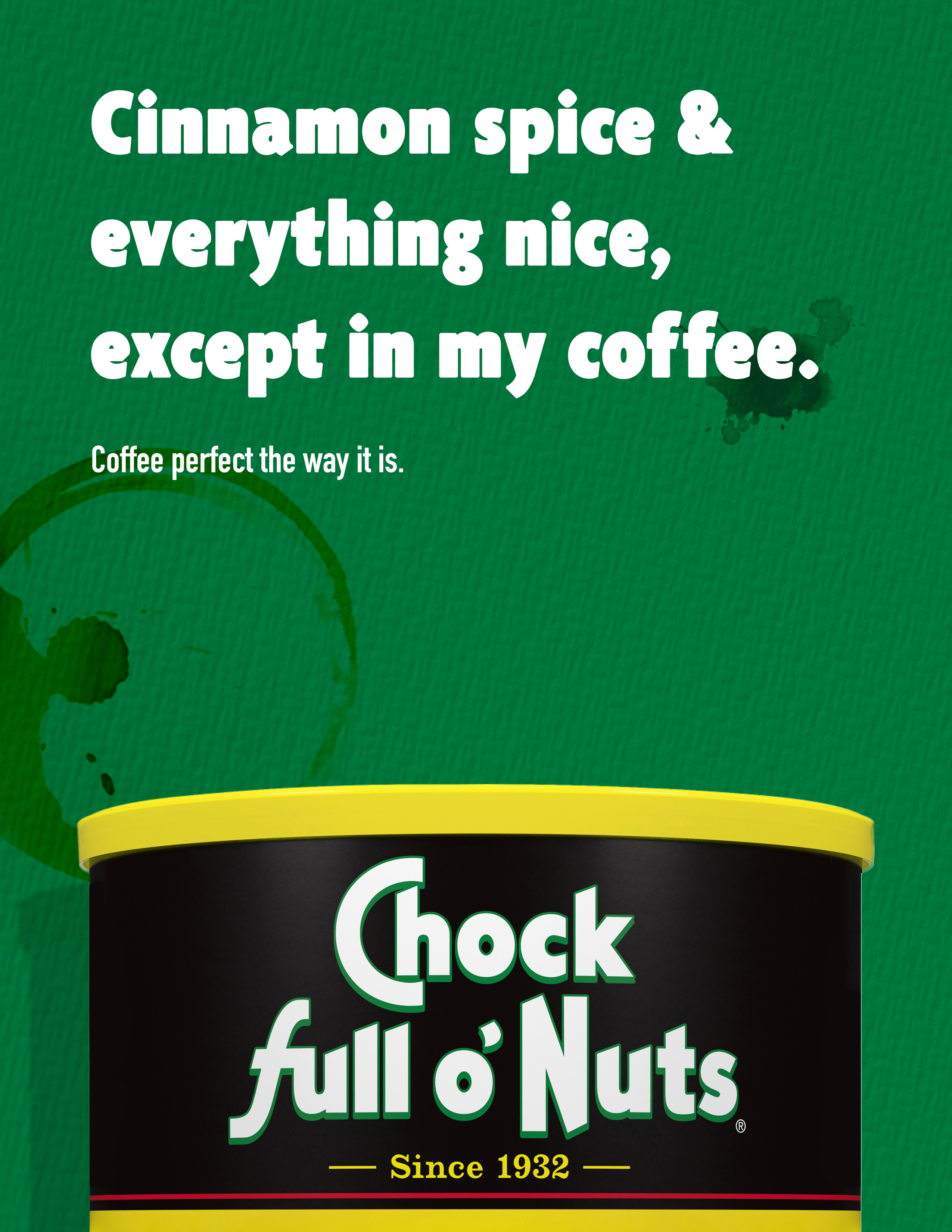 OUTDOOR
Because every New Yorker has to step outside.